3 inexpensive products to fade acne scars.
Need a cheap way to fade your acne scars? My post about acne scars seems to have helped quite a lot of you and i've had lots of success stories sent in which is awesome! However, I understand that some of the products I mention aren't the cheapest and I'm frequently asked which inexpensive products someone can use to fade their acne scars.
Here are a few recommendations, all of which can be found at Ulta or drugstores in the US. If you live in another country, you might be able to find these products online or find alternatives in-store. I'll write another two posts like this one in the future for Asia and Europe if there's enough demand – just send me an email or leave a comment below!
Alpha Hydrox AHA Souffle 12% – $15.99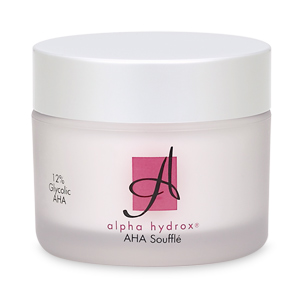 This light 12% AHA cream is a very effective product and quite inexpensive. Use this as your moisturiser at night for deep exfoliation of your skin, this will gently begin to peel away the scarred layers of skin with regular use. I bought this during a stay in the US and it's one of my favourite drugstore finds.
Neutrogena Ultra Sheer Liquid Sunblock – $12.99
I recommend this particular sunscreen because not only does it provide excellent UVA protection to prevent the darkening of acne scars, it has a very light texture, isn't greasy and doesn't seem to break people out. Read my review here. Remember, you need to use a sunscreen every day – rain or shine!
Stridex Daily Care Acne Pads with Salicylic Acid – Maximum Strength $4.29
These pads contain 2% Salicylic Acid (BHA) to keep your pores clean and breakouts at bay. Use these once or twice every day before you apply your moisturiser or sunscreen.
There you have it, an effective routine for fading acne scars that costs less than $35. If you want to spend a bit more money, consider adding a pigmentation correcting serum underneath your moisturiser or sunscreen. I recommend the Avalon Organics Vitamin C Serum for those on a budget. Hope that helps!