Cosmetics – When to apply what.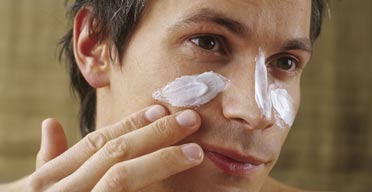 If you want to know the order in which to apply your skincare (and why), refer back to my 'Skincare 101′ post. To learn the order in which to apply your cosmetic products, read ahead!
If you want to use a 'daily glow' moisturiser or self tan, use this at night. It leaves more time for the product to develop and it since these don't contain any SPF they're not good to use during the day anyway. Your night steps should mirror the steps I listed in 'Skincare 101'.
Exfoliate your face/body for an even application of product later.
Tone with a BHA product after shaving (if you haven't shaved, toner is optional).
If you're using a self tanner, apply it now then wait for about 20 minutes to apply moisturiser if your face feels dry. You'll wake up with a noticeable change in skin colour.
If you're using a 'daily glow' product, apply it now and wait for at least 20 minutes before sleeping so that the product can absorb completely. If this is your first time using it, you'll wake up with a tiny hint of colour. Over the next days/weeks, this colour will become deeper.
Read my post on tanning for more tips on tanning your face and body.
If you want to use bronzer, liquid bronzer, tinted moisturiser or concealer – use them during the day. The morning routine is the same as the steps listed in 'Skincare 101'.
Cleanse.
Tone with BHA (optional).
Antioxidant (optional but highly recommended).
Sunscreen. These can moisturise or create a matte finish on your face, shop around!
Tinted moisturiser or liquid bronzer on the face and neck.
Conceal anything that needs to be concealed.
Apply your bronzer or mattifying product (see my 'Oily Skin' post).
You can use these products together (sparingly!), by themselves or in varying combinations depending on the look you want. The order stays the same.